A complete set of modules
to automate your house
Market research page for an IoT solution to help enhance your building's sustainability and reduce energy costs by automating everyday tasks.
Smart Sprinklers
Check the best time of the day to turn on by using humidity sensors and the weather forecast.
Smart Bulbs
Adjust the bulbs' brightness according to the surrounding luminosity.
Air Conditioner System
Maximize air conditioner efficiency by using temperature/humidity sensors.
Personalised Modular System
In addition to the three modules presented above a set of additional modules will be available such as:
All of these sensors will be connected to a central hub that uses artificial intelligence and the information provided by several sensors to optimize the gadgets' efficiency and learn the user's habits.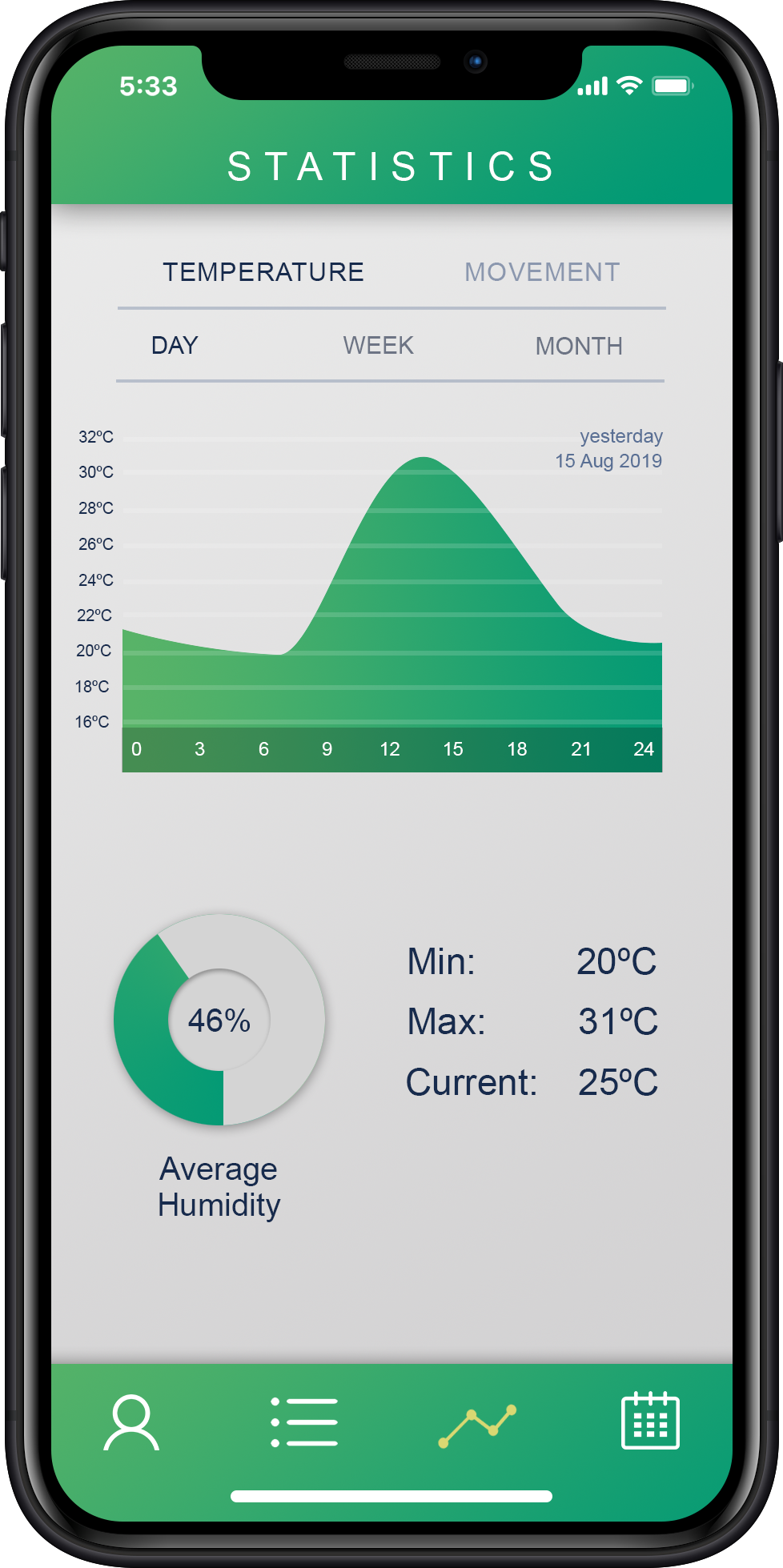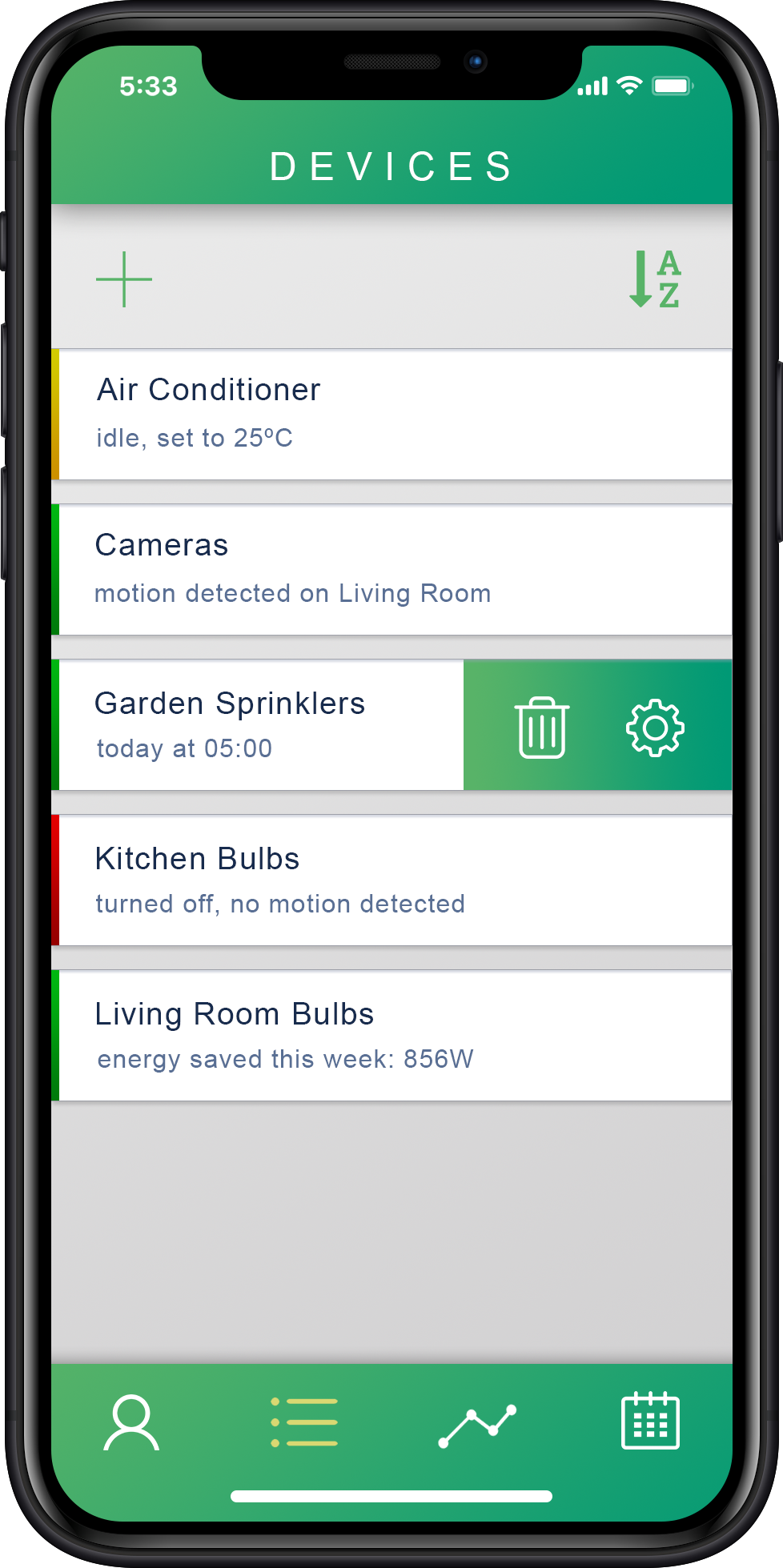 Mobile App
Check the statistics for each device individually, energy consumption, and sensors data over time.
The mobile application will allow you to control every device connected to the central hub and configure it to adapt to your habits and turn it on and off from anywhere.
Check your cameras and automate your life with an intuitive mobile app.
An easy way to control your devices
About Us
We are a team of two computer engineers and a QA engineer from Connect Enterprises , based on Lisbon, Portugal. We like challenges, so we accepted a challenged created by our company called Change Box, a variant of Adobe's Kickbox project, focused on the theme: help combat climate change. Our idea, that we are presenting to you now, was one of the top three ideas, so we are doing a market research on our concept to analyse its potential.
Our mission
Greeners mission is to help combat energy and water waste, by automating and increasing the efficiency of multiple devices used on infrastructures all around the world.
FAQ
Check our frequently asked questions and get to know more about our vision and our product.
On an initial phase the product will be sold through online sales.
Greeners distinguishes itself from the other IoT solutions because the main focus is on maximizing each device's efficiency and decreasing energy costs and water waste.
Still have questions?
Just send us a message and we will answer as quick as possible.